CNC cutting software for Windows

CutLeader is the comfortable CNC cutting software for plasma, laser or waterjet cutting. With CutLeader, parts can be automatically nested or placed by hand on a sheet. The sequence of cuts can also be determined automatically or by hand.
CutLeader offers a lot of functionality at a great price.
The main functions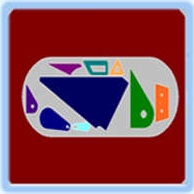 Teil in Teil
CutLeader has multiple part-in-part nesting function, with this technology, the material is optimally utilized.
Anfahren / Verlassen
The position and shape for starting and leaving a contour can be set manually or automatically.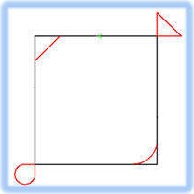 Ecken-Funktionen
To get the best quality on sharp corners, CutLeader offers different corner functions that can be assigned to different angles.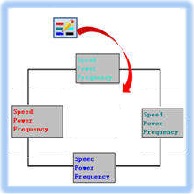 Schnitt-Bedingungen
To better control the cut quality, cut conditions can be assigned to different shapes and patterns.
Unterprogramme
CutLeader supports the use of subroutines, so the NC code can be kept clearer and shorter.
Drawing optimization

Another highlight of CutLeader is the optimization of imported drawings. Vector geometry data from external CAD systems often include curves (splines, Bezier, etc.), CutLeader automatically converts them into CNC-compliant arcs and paths. This significantly reduces the amount of NC code and cutting time.
Download the CutLeader trial

| | | | |
| --- | --- | --- | --- |
| CutLeader V5 | Standard | Professional | Ultimate |
| DXF/DWG Import | ✔ | ✔ | ✔ |
| Curve Automatic Optimization | ✔ | ✔ | ✔ |
| Part Design and Edit | ✔ | ✔ | ✔ |
| Auto Cutng Technical Assignment (Pierce positon, Lead In/Out, Micro-joint, Corner Feature) | ✔ | ✔ | ✔ |
| Material Library Management | ✔ | ✔ | ✔ |
| Support Multiple Machines | ✔ | ✔ | ✔ |
| Auto Sequence | ✔ | ✔ | ✔ |
| Expert Library Management | ✔ | ✔ | ✔ |
| Machine Management | ✔ | ✔ | ✔ |
| Database Management | ✔ | ✔ | ✔ |
| Part Import with Auto Separation | ✔ | ✔ | ✔ |
| Cut Beam Compensation | ✔ | ✔ | ✔ |
| Bridge Cutting | ✔ | ✔ | ✔ |
| Chain Cutting | ✔ | ✔ | ✔ |
| Remnant Material Generation | ✔ | ✔ | ✔ |
| Schachteln auf Restmaterial | ✔ | ✔ | ✔ |
| NC-Code generation | ✔ | ✔ | ✔ |
| Export Nesting Result to DXF/DWG file | ✔ | ✔ | ✔ |
| Measure Distance in Sheet Layout | ✔ | ✔ | ✔ |
| Automatic Rapid Nesting Algorithm | | ✔ | ✔ |
| Automatic True Shape Nesting Algorithm | | ✔ | ✔ |
| Import Part list from Excel file | | ✔ | ✔ |
| ReLoad Previous Nesting Task | | ✔ | ✔ |
| Nesting Task Result Report | | | ✔ |
| Remnant Material Import (DXF/DWG Format) | | | ✔ |